SearchRAMP
Our proprietary retail marketing platform, displaying all your retail ads performance in one easily digestible dashboard.
Multi-channel ad management can be a headache
Lost time
Hours spent comparing performance across different retail ad platforms
Wasted budget
Not clearly knowing what's working and what isn't
Decreased revenue
Clicks, traffic, and sales go down
Compare every campaign in one place
Easily identify which retail channel is driving the best return on one, quick-view dashboard.
Maximize ROI without increasing spend
Apply enhanced bid optimizations and keyword functions to further optimize spend and ROI.
Analyze and optimize campaigns in seconds
Streamline performance data into personalized reports and make one-click, bulk changes to campaigns.
Traditional retail ad management
Complicated campaign insights
Multiple platforms and tabs
Individual channel reports
Central dashboard with quick and clear insights
One, easy-to-use interface
Rich multi-channel reports
Automated tasks and workflows
We built SearchRAMP to connect all of our retail data, so our Retail Experts can take action on the most important aspects of brand growth and give excellent reporting, using advanced insights and guided strategies. Not spending their time doing repetitive manual tasks.
Spencer Padway | CEO | Search Nurture
Designed specifically for our retail clients and fully managed by Search Nurture experts for you at no extra cost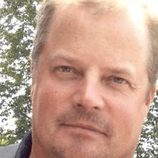 WHAT OUR CLIENTS ARE SAYING
They charge us a reasonable fee. Their customer service is fantastic, and their technical abilities are top-notch. Search Nurture's a great company that I would recommend to anyone.
Jim Paschal | Owner | eCreamery
Common SearchRAMP Questions
Is this a SaaS platform?
SearchRAMP is not a SaaS platform. Its complexity enables our highly trained account managers to deliver the greatest results to our clients. It provides advanced reporting and insights that can be accessed by our clients to help understand their brand performance like never before.
Do you handle all aspects of campaign management?
Search Nurture specializes in advertising and optimization. We excel at managing every aspect of your ad campaigns across all your retailers as well as Google, Facebook, and other platforms. We do have partners that specialize in other parts of the interaction, like negotiations and operations, and are more than happy to introduce you to serve your full-funnel needs.
Why is this better than other retail ad management platforms?
SearchRAMP is built by an agency for an agency. We designed it for maximum returns, not simplicity. We use our Data > Insights > Action model so everyone understands where the brand stands, what the best action is, and how we can take that for the best return.
SaaS platforms aren't just built for agencies, they're built for brands and agencies, small and big. This means that they have to spend a lot of time and money making the dashboards as simple as possible. This damages functionality, speed, and innovation because you have to account for bug potentials and the various different user uses.
SearchRAMP is built to provide the best insights and return on investment.
Your Industry, Our Specialty
Watch your sales surge with our tried-and-tested strategies for your niche. Custom-built around your unique goals to fast-track your growth and sustain it.
Executed by a
digital marketing expert

who has done it before, speaks your language, and knows your industry inside out.
Our service level promise to you:
Informative meetings
Organized weekly or bi-weekly to keep you fully informed, up-to-date and on budget as we scale your campaigns and grow your business
Clear reports
Delivered bi-weekly with live, 24/7 custom dashboards to easily and confidently track your campaign's upwards progress by the minute
Fast communication
Guaranteed 24-hour email response times, with full Asana project access and direct Slack communication channels for transparency and trust
Real empowerment
We promise to ensure you understand, at all times, what we're doing and why, empowering and sharpening your team with our marketing experience