Your Industry, Our Specialty
Watch your sales surge with our tried-and-tested strategies for your niche. Custom-built around your unique goals to fast-track your growth and sustain it.
Although we've come to specialize in eCommerce and B2B SaaS, we work with clients from a variety of industries and customize solutions to those specific industry needs.
Executed by a
digital marketing expert

who has done it before, speaks your language, and knows your industry inside out.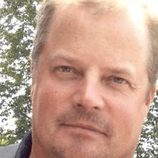 WHAT OUR CLIENTS ARE SAYING
We're a small company, but they don't treat us like a small company. Their team treats us like we're their biggest customer. We matter to them.
Jim Paschal | Owner | eCreamery
Results the whole team will appreciate
Whether you're a snowed-under CMO or a growth-driven CEO, you'll be in reliable hands. We understand precisely what you're up against, and we know exactly how to help you conquer it.
SEO
A holistic strategy designed to get you on page one and drive more ready-to-buy customers to your site.
Paid Media
Giving you targeted traffic and high-converting assets that scale and satisfy the bottom line.
WHAT OUR CLIENTS ARE SAYING
The number one thing about Search Nurture is their open communication. They're very responsive and on top of everything. They're just very easy to work with. It's been a great partnership.
Tara Headrick | eCommerce Director | Pillow Perfect
Proprietary technology built to scale your retail ads
Our team of retail experts combine creativity and analytics to achieve strong performance. We use best-in-class software and custom dashboards to manage and grow our clients' retail campaigns, tailoring a unique strategy to their data and goals. This personalized approach ensures the best possible results for our clients.
Explaining the why, not just the what
Search Nurture Was Founded Upon The Values Of Education And Nurture, to empower Our Clients And Employees. When we work together, we make sure you understand, with as much clarity as possible, what we're doing and why we're doing it. These values directly link back to our origin story, with Search Nurture beginning as an education academy designed to train marketers for the industry. Since then, our client work has transformed organically – from a side fund for our academy to full-time work employing more than 17 marketing professionals. Our direction may have changed as we have grown, but we've never lost touch with our roots and the core values that got us to this point.
Amazon's July Prime Day event was the biggest in history, allowing some small businesses to 18x their sales in a single day. If your Amazon business...