Costco Advertising
Advertise your range efficiently on Costco, America's favorite bulk-buy store with 100 million members worldwide and 21 million monthly visitors. Get your products seen by Costco members with above-average purchasing power, and make your ad placements go the extra mile with in-depth analytics and product-level attribution.
What do Costco Ads look like?
There are multiple sponsored product ad formats on Costco. Create awareness and brand consideration with engaging display ads on the Costco homepage, or reach high-intent shoppers in real-time and convert interest into sales with native, sponsored product ads.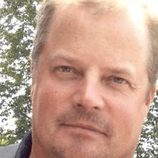 What our clients are saying
We're a small company, but they don't treat us like a small company. Their team treats us like we're their biggest customer. We matter to them.
Jim Paschal | Owner | eCreamery
What you can achieve on Costco advertising with Search Nurture
Increased revenue and expert campaign efficiency
We have 10+ years of experience running and growing eCommerce and retail campaigns, including Costco ads. Working with Search Nurture, you'll gain direct access to a professional team of retail experts that can scale your tailored Costco campaign and bring you faster results with a reliable ROI.
Efficient performance with our proprietary technology
Campaign planning, creation, and scaling Target ads is made simpler with custom dashboards and the best in class software. This helps us easily understand and efficiently optimize your ad spend allocation across multiple retail platforms, enabling higher returns on investment in significantly less time than usual.
SEARCH NURTURE SPOTLIGHT
Sponsored Brand campaigns driving to the Amazon storefront have such a huge effect on overall performance. It's a great way to direct traffic to your entire catalog and showcase your brand's story and values to the consumer, and creates an in-store shopping experience in the e-commerce world.
Julia Kleiber | Sr. Retail Ads Account Manager | Search Nurture
Amplified ROI with transparent reporting
Sharing the status and ROI of your Costco ads with you is essential, so we built a live reporting platform to facilitate that process. Our experts can easily customize and share your campaign performance in simple, interactive dashboards available to you as executive summaries or CMO insights 24/7.
Understanding and guidance with our white-glove support
The foundation of Search Nurture is rooted in education.
This means we aspire to inspire and empower you with knowledge as our client, and will always be happy to guide you through anything to help you gain more clarity and understanding. Our clients are why we're in business, and we want you to feel fully informed at all times. 
Take the time to analyze your traffic, there are levers and controls you can implement to increase the quality of traffic being delivered on your ads.
Lindsey McAndrews | Head of Operations | Search Nurture
Elevated Your returns
Our team of retail experts combine creativity and analytics to achieve strong performance. We use best-in-class software and custom dashboards to manage and grow our clients' retail campaigns, tailoring a unique strategy to their data and goals. This personalized approach ensures the best possible results for our clients.
Your Industry, Our Specialty
Watch your sales surge with our tried-and-tested strategies for your niche. Custom-built around your unique goals to fast-track your growth and sustain it.
Although we've come to specialize in eCommerce and B2B SaaS, we work with clients from a variety of industries and customize solutions to those specific industry needs.
Executed by a
digital marketing expert

who has done it before, speaks your language, and knows your industry inside out.
Our service level promise to you:
Informative meetings
Organized weekly or bi-weekly to keep you fully informed, up-to-date and on budget as we scale your campaigns and grow your business
Clear reports
Delivered bi-weekly with live, 24/7 custom dashboards to easily and confidently track your campaign's upwards progress by the minute
Fast communication
Guaranteed 24-hour email response times, with full Asana project access and direct Slack communication channels for transparency and trust
Real empowerment
We promise to ensure you understand, at all times, what we're doing and why, empowering and sharpening your team with our marketing experience