PPC Services for B2B SaaS
Powerful and hyper-targeted Paid Search and Social for B2B Saas businesses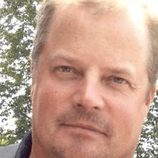 WHAT OUR CLIENTS ARE SAYING
They charge us a reasonable fee. Their customer service is fantastic, and their technical abilities are top-notch. Search Nurture's a great company that I would recommend to anyone.
Jim Paschal | Owner | eCreamery
Our B2B PPC Services
With subscriptions and retention rates being the key markers for measuring B2B SaaS performance, choosing the right partner that provides reliable B2B PPC services is critical for sustained success and growth.
The reach and potential of Paid Search and Paid Social for B2B SaaS companies is unmatched when executed effectively. 
Increasing your subscriptions and retention rates, as well as widening your brand's awareness across the market, are results that can be achieved by B2B SaaS companies of all sizes – regardless of whether you're a brand new challenger brand or an established veteran in your market!
At Search Nurture, we offer B2B Paid Search services and Paid Social strategies designed to bring your business precisely this. Developed with years of experience behind us, we follow a powerful PPC process that builds on two fundamental services:
B2B Search Ads
Get on the first page of Google, Bing and Yahoo! search engines with campaigns built around your target keywords. By designing strategies to cover your entire sales funnel, we ensure we're reaching your business customers at every stage – from initial awareness through to active consideration and final signup.
B2B Social Ads
The B2B potential on popular social channels such as Facebook, Instagram, LinkedIn, Pinterest and Twitter is enormous for B2B Saas companies. With precise, data-informed campaigns and clear concise messages that speak directly to your ideal business audience, we make the most of these powerful advertising avenues.
Let's explore your opportunities!
When choosing the right B2B PPC agency for your paid media campaigns, it's important to find an agency that understands how marketing B2B is dramatically different from B2C. We've seen how this important distinction is often missed by PPC professionals, and how this often leads to very underwhelming results.
As an agency, getting your paid media strategy right requires us to develop a clear understanding of your B2B SaaS business, market, objectives, and customer behavior. It's our job to understand your business inside-out so we can accurately suggest, build and execute the correct solutions that will bring you the results you're after.
WHAT OUR CLIENTS ARE SAYING
The search landscape is constantly changing. At Search Nurture, we are dedicated to staying ahead of those trends and utilizing them to put your brand in the best position to succeed.
Alison Blick | Paid Media Account Manager | Search Nurture
What does a Paid Media campaign look like with Search Nurture?
Dedicated PPC experts
Benefit from our PPC experts who know what they're doing in the B2B world. Our team is made up of subject-matter experts who have committed to learning in-depth particular marketing strategies for industries so you don't have to.
Real-time dashboard
Monitor your campaign performance with live, 24/7 dashboards that are customised to your B2B goals. Designed in a clear way so you can get quick at-a-glance snapshots, or choose to drill down into specifics at any time.
Your Ads account
Own your account data and access all your historical performance data on demand. While some agencies create a new account for their clients, we work in your existing account or help you create an account for your B2B SaaS campaign.
SearchRAMP platform
Get a significant edge on your competitors by leveraging the key performance data from SearchRAMP – our proprietary retail marketing platform. Your B2B campaigns are integrated automatically with our software at no extra cost, putting them on track for maximum profitability.
SEO synergy
Strengthen the impact of your campaign by combining important performance data from your B2B SEO campaigns. By cross-referencing KPIs and leveraging learnings, your paid search campaign is regularly refined and enhanced to produce the best ROI.
If you're looking for an agency that can evaluate, manage and scale your PPC B2B lead generation efforts, paid search, paid social or retail advertising, look no further.
With highly-skilled, subject-matter experts that know your industry, your growth on paid channels is safe in our hands.
Our results speak for themselves, and we communicate your progress to you in refreshing, straightforward terms your whole team will understand.
By investing in paid media with a robust and versatile strategy in place, you can transform your marketing efforts and enjoy:
Higher lead
quality

and retention rates
Ready to take advantage of paid channels to boost your business sales, retention and reach
Schedule a strategy call with one of our Paid Search experts today to discuss your personal B2B Paid Search strategy.
Common Paid Search Services Questions
What can I expect from my campaign in the first 60 days?
In the first 30-60 days we will work to get everything up and running. Ensure that your ads are showing in competitive spots in search results, review traffic quality, and ensure tracking is set up properly. We will begin to optimize the campaigns and work towards driving valuable actions from the traffic we generated.
What monthly ad spend do you recommend?
Monthly ad spend will depend on your industry, the locations you are targeting (local, nationwide or worldwide) and how competitive your market is. A useful rule of thumb is aiming to get at least 10 clicks per day in order to gather enough data to make educated optimizations. Using Google Ads Keyword Planner, find the most relevant keywords to your business, multiply its Avg. CPC by 10, then by 30.4 (average days per month) and that will you give you the minimum monthly budget. The larger the budget allocated, the more data you can gather and the shorter the learning phase will need to be.
How do you find my ideal audience?
If you have been running Google Ads before and have Google Analytics installed we can identify which geo, demographics, affinity categories and in-market segments are the ones generating you the most business. If you are starting from scratch, the best approach will be to identify your buying persona and target them by creating search campaigns with the most relevant keywords and ad copy addressing their needs or solution to their problem. Once we have gathered enough data, we can take a look a Google Analytics and adjust our targeting to the best performing audiences.
Our service level promise to you:
Informative meetings
Organized weekly or bi-weekly to keep you fully informed, up-to-date and on budget as we scale your campaigns and grow your business
Clear reports
Delivered bi-weekly with live, 24/7 custom dashboards to easily and confidently track your campaign's upwards progress by the minute
Fast communication
Guaranteed 24-hour email response times, with full Asana project access and direct Slack communication channels for transparency and trust
Real empowerment
We promise to ensure you understand, at all times, what we're doing and why, empowering and sharpening your team with our marketing experience